Central Bank of Libya to sell $500 to every Libyan family member in 2018
In 2017, the bank allocated 400 dollars for every family member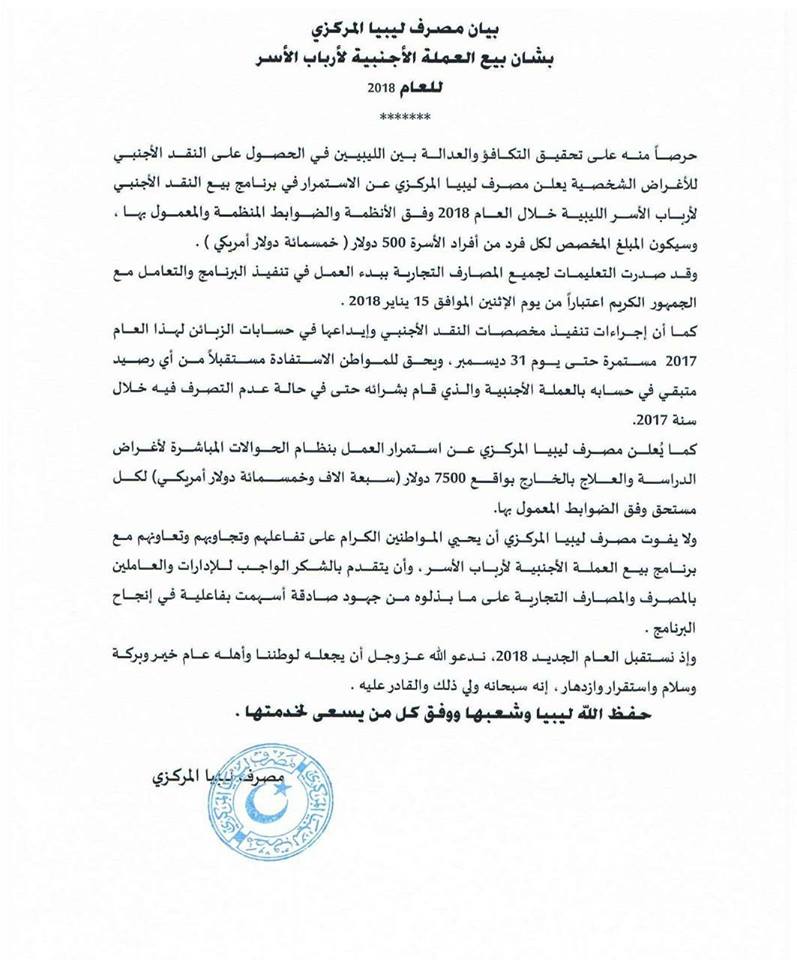 The Central Bank of Libya (CBL) has announced that it will continue with the selling of dollars at the official rates for every family in Libya in 2018, raising the amount of money for each family member to $500 compared to $400 in 2017.
The CBL added Thursday in a statement that all commercial banks across Libya shall begin with the procedures starting mid-January 2018.
"Selling the 2017 400 dollars for each family member continues until December 31. If any money remains in the accounts of the family at the banks, they can use it next year."The CBL explained.
It also indicated that direct money transfers for study and medical care purposes will continue in 2018 by $7500 for every individual to whom the laws of the procedure apply.
The CBL started the family members' foreign currency program at the beginning of 2017, allowing 400 dollars for every family member at the official rates (LYD1.4) so that the soaring rates of the dollars at the black market can drop, knowing that at times they reached LYD10 per $1, while now $1 is worth LYD9.25.