How to distinguish Muslim Brotherhood followers in Libya according to Dignity Operation's latest bizarre criteria
Dignity Operation says Muslim Brotherhood members wear glasses, jeans and are fans of Argentina, Brazil football teams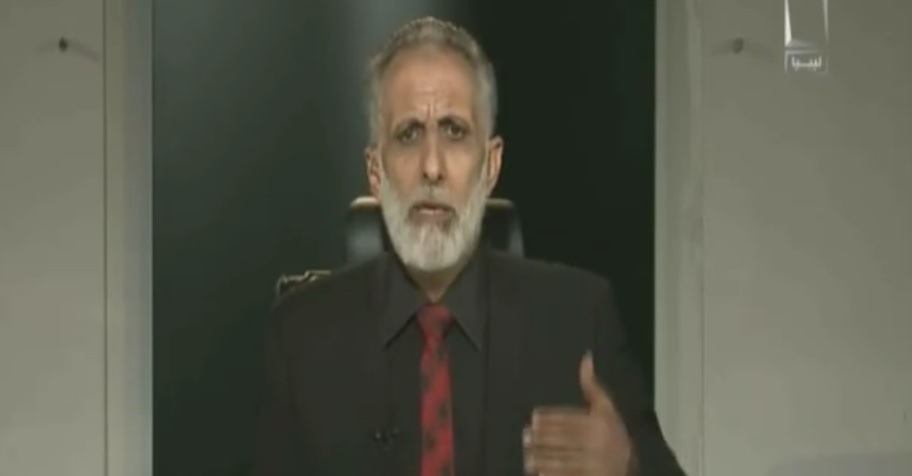 According to Dignity Operation fans, opponents to Khalifa Haftar are ISIS supporters, Al-Qaida members and Muslim Brotherhood affiliates. In addition, western countries which refuse to support Dignity Operation and its leader Khalifa Haftar, as Egypt and the UAE are doing now, are members of the international network of Muslim Brotherhood.
Last year, TV anchor Mohammed Imtallal, a mouthpiece for Khalifa Haftar, accused US President Barack Obama of being a member of the international network of Muslim Brotherhood for not providing weapons to Dignity Operation.
Now, the notorious anchor gave his viewers a strange piece of advice; how to distinguish Muslim Brotherhood followers among the public, the latest one of a series of ridiculous remarks that Dignity Operation supporters are accustomed to make.
In his night show on Libya Akhbaria TV last week, he said Muslim Brotherhood followers wear cardigans, jeans, grow short beard and wear prescription eyeglasses.
"They -Muslim Brotherhood followers- are fans of Argentina and Brazil football teams in addition to Manchester United football club," Imtallal said.
"We must get rid of Muslim Brotherhood in Libya. Don't shake hands with them, don't buy or sell them." He urged his viewers.
Mohammed Imtallal is notorious for inciting killing and murder of anti dignity operation journalists, political activists, and doctors in east Libya. He usually gives details live on air of any suspects and urges so-called Sahawat militants to attack them.
Among his victims was Anis Mikraz, a former national team footballer from Derna. His name was mentioned in Imtallal's night show. Shortly after this, Mikraz escaped an assassination attempt when assailants attacked his house with a car bomb.
Muftah Bonnafra, a political activist from al-Bayda , was also abducted by gunmen from his shop after his name was mentioned by Imtallal live on TV. His body was found in al-Marj city with signs of torture.