ISIS Fighting Operation Room declares victory in Sabratha
Control of illegal immigration routes ignited the deadly fighting according to military sources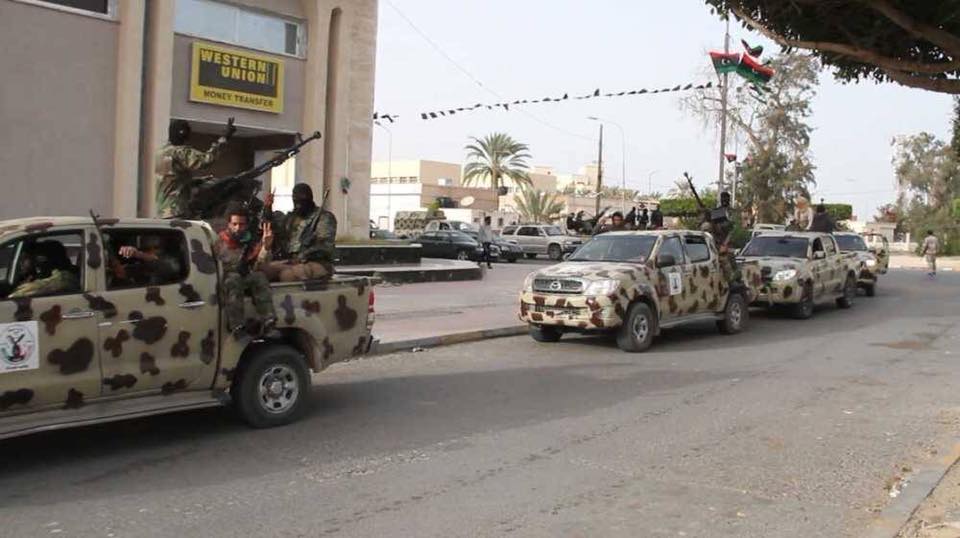 The ISIS Fighting Operation Room (IFOR) and Wadi Salafist group announced on Friday their full control of Sabratha after more than two weeks of heavy clashes against Brigade 48.
The IFOR said in a statement that "the terrorist groups" were defeated and the illegal immigration is now over, hailing the Presidential Council for its support to their war on "terror".
Wadi Brigade, a militia group controlled by followers of the Salafist Madkhali sect and owes allegiance to Khalifa Haftar's Dignity Operation, also declared victory over what they used to say "the Kharijites".
Sources from the city said gunmen burned down houses of Brigade 48 fighters after the announcement of victory.
Sabratha Municipal Council hailed the victory and said in a statement that the fighting was an internal issue aimed at eradicating criminals and ISIS fugitives.
Fighting broke out in Sabratha on September 17 between Infantry Brigade 48 (Known as Martyr Anas Dibbashi Brigade) and the ISIS Fighting Operation Room, both claim loyalty to the Presidential Council in Tripoli.
The ISIS Fighting Operation Room is made up of former army officers and backed by the Salafist militia group "Wadi Brigade".
Military sources revealed that the main reason behind the clashes was the control of illegal immigration routes. All warring parties were friends making fortune from illegal immigration until the Italian government popped up and paid Anas Dibbashi Brigade millions of euros, according to Italian media claims, in order to stop illegal immigration, which the brigade actually did.
The Italian move angered both the ISIS Fighting Operation Room and Wadi Brigade, which led them to turn against Anas Dibbashi Brigade.