Who is behind the secret filming that has Martin Kobler in a twist?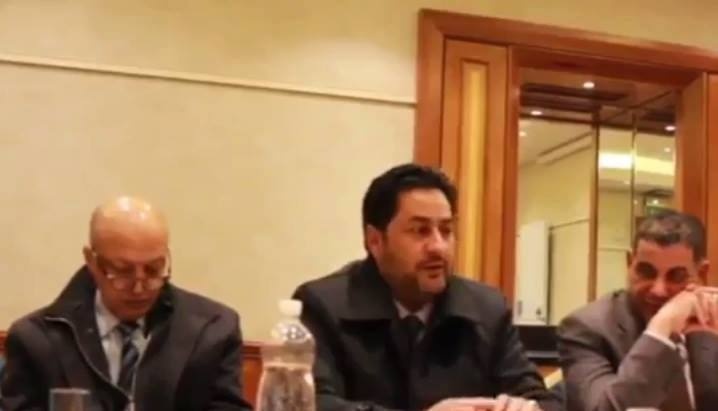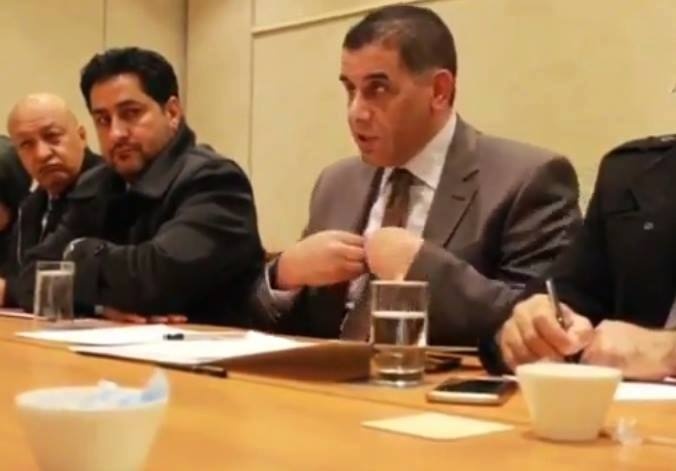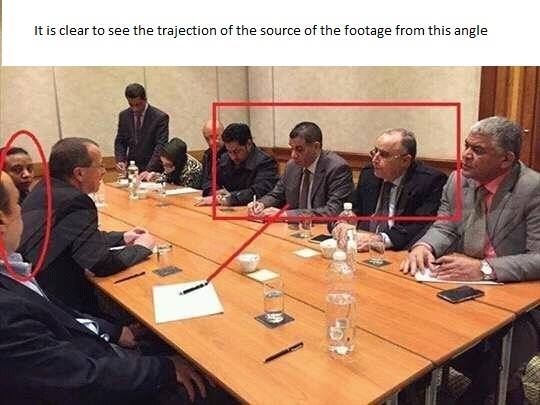 Social media pages have released pictures this morning revealing the most probable culprits behind the secret recordings of the meeting in Malta between the UNSMIL team and the HOR. The leaked video, which depicts HOR members scolding Martin Kobler about issues relating to the political dialogue and gives the viewer the sense of the HOR having an authoritative role over the UN team, this had Martin changing his tune from "Lively exchanges in Malta with Libyan politicians. Happy that all discussions are based on Libyan Political Agreement as only framework." to "not pleased by secret recording and publication of confidential meeting with Ali gatrani. Internal should remain internal. Not fair play!" just hours later on his twitter feed.
However, who is behind the recording?
Going by Martin`s reaction, one is to assume that one of the Libyan politicians or their aids were behind the recordings but it turns out not to be so after careful examination of the footage. The fact is that there is not one but two recordings and both are from the same side of the table as Kobler himself, meaning his team were the ones actually involved. One of the most probable culprits is Muain Shareem, sitting to the right of Martin Kobler, but who is Muain? Moreover, why would he record such a meeting?
Shareem, he is the shadow secretary of Martin Kobler in the United Nations Support Mission in Libya, he is a controversial figure with more question marks the deeper you dig. His political career is vague at best and he is both Palestinian and US citizen. Shareem previously occupied a position in the Palestinian Authority, and his political roots reach back to the Palestinian "Nasser Al-Kidwa" group. Shareem is the former representative of Palestine to the United Nations and the Arab League envoy to Libya, raising doubts on the decree of his role in the Libyan file.
My personal thought is that the video was intentionally leaked to give the viewer a sense that the HOR are in control of ongoing talks whilst giving the impression that Kobler was dismayed at the leak through his tweets. Maybe such incidents are designed to discourage Libyans further in the UN political process, paving the way for Hefter and representatives the HOR.
The images speak for themselves.
Disclaimer: The views and opinions expressed in this article are those of the writer, and do not necessarily reflect those of the Libya Observer