Libya wants more Filipino nurses and workers
Source: The Philippine News Agency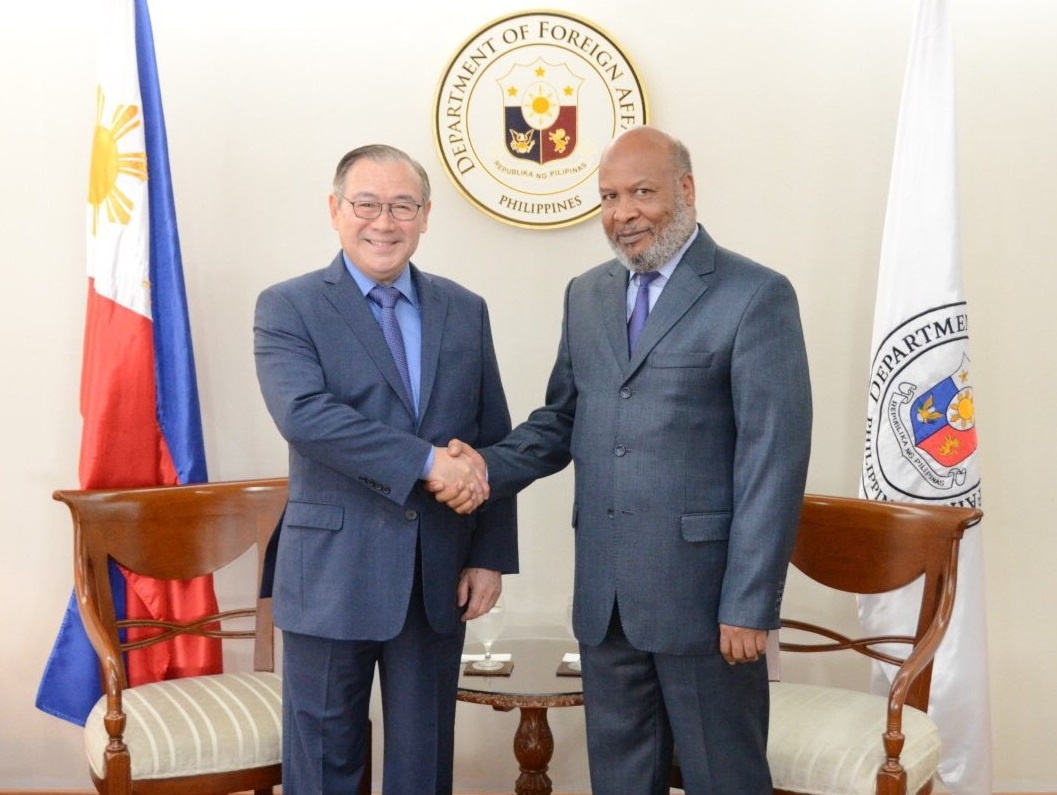 The Libyan government has asked the Philippines to consider the deployment of more nurses and other Filipino workers to the Mediterranean state, the Department of Foreign Affairs (DFA) said Wednesday.
The request was made by Libyan Health Minister Ahmed Mohamed Omar who met with Foreign Affairs Secretary Teodoro Locsin Jr. in Manila on Tuesday.
In a bulletin sent to reporters, the DFA, through Assistant Secretary Emmanuel Fernandez, said Locsin "promised to look into the request."
At present, Alert Level 4 is in place on Libya's capital Tripoli and its nearby areas, effectively banning deployment as well as the return of at least 1,000 Filipino workers in Tripoli to the state should they decide to return to the Philippines.
During their meeting, Locsin and Omar also discussed the steps made by the Libyan government to address the Filipino workers' concerns over remittances and salaries, which include the delay and nonpayment of salaries of the more than 1,000 Filipino nurses and hospital workers in Libya.
Before his trip to Manila, the Libyan official already assured the Philippine embassy in Tripoli that the Libyan government is addressing the issue and that he is coordinating closely with the Office of the Prime Minister and with the Ministry of Foreign Affairs, the Ministry of Labor, and the Ministry of Finance.
Omar also told the embassy that a "comprehensive review of existing policies in the payment and remittance of salaries and benefits of expatriate health workers is now ongoing."
A focal person has been designated to work closely with the embassy in resolving monetary claims of Filipino hospital workers.
"Minister Omar also said representations have been made with the Central Bank of Libya to allow Filipino and other expatriate nurses and hospital workers to remit as much as 70 percent of their salaries," Embassy Chargé d'Affaires Elmer Cato said.
"He said the Libyan government is also planning to adjust the salaries of foreign hospital workers to ensure that they will continue to get the original dollar equivalent indicated in their employment contracts," he added.
Omar, who was accompanied by Libyan embassy in Manila Chargé d'Affaires Ahmed Eddeb met with officials of the Department of Labor and Employment and the Department of Health during his trip to Manila and visited some pharmaceutical companies in the country.