What is behind the Sudanese Sporting Club deal?
By Abdullah Alkabir, Libyan political writer and commentator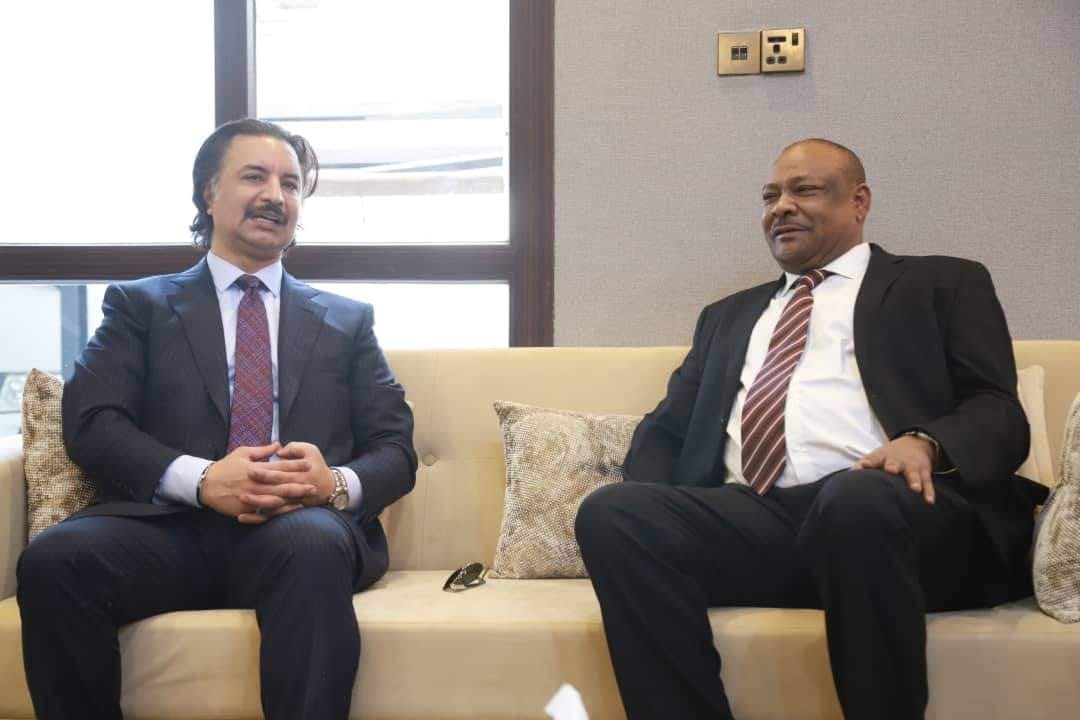 The media reported the news of the appointment of one of Haftar's sons as honorary president of the Sudanese Al-Merreikh Sporting Club, in exchange for two million dollars.
 
Comments on the news on the Libyan social media pages, varied between anger, astonishment, and sarcasm, questioning the source of the funds with which Haftar Jr will finance the Sudanese club.
The Sudanese press indicated that some members of the board of directors rejected this appointment, as well as the club's Consultative Council. However, this objection will have no effect after presenting Haftar as honorary president in an official ceremony.
The club's newspaper introduced Haftar's son to its readers as a chess lover, enjoys the company of pets, advocates for humanity, loves poetry, and is a diplomat. Such alleged high profile implies that he possesses extensive experience and tremendous capabilities in diplomatic work, although Haftar Jr, Al-Siddiq Haftar was not known of holding any diplomatic position, or pursuing any work of a diplomatic nature.
Even in the midst of his family and its influence in eastern Libya, or the management of the property it possesses in Libya, America, and some other countries, he does not play a prominent role like his brothers who rose to high military ranks, in the forces led by their father, and in record time they hold the highest ranks and commanded the most important battalions, and they accumulated huge fortunes from exporting scrap metal, robbing the central bank Benghazi branch, and smuggling of oil and other commodities.
The newspaper only referred to a single diplomatic mission, in which Haftar Jr traveled to the UAE where he had a late Ramadan meal with princes and officials, at the end of which he wished them continued blessings and stability for the UAE.
Al-Siddiq Haftar has no military, political or social activity, but weeks ago he began posting several stanzas of poetry with his voice on social media, an initiative that now appears to be a preparatory step, by which he promotes himself as a public figure with cultural interests, before announcing the purchase of the honorary presidency of the Al-Merreikh Club.
The step of Haftar Jr, appearing in Sudan and installing him as honorary president of one of its oldest clubs is just a cover-up for political and military goals related to the Khalifa Haftar's project. Such as renewing old alliances between Khalifa Haftar and some prominent militia leaders in Sudan, such as Mohamed Hamdan Daglo Hemedti, Vice-President of the Sovereignty Council, and Wagner groups which have activity in Sudan. Then the honorary presidency of a Sudanese club can be used to accomplish some things without raising suspicions, especially after the Wagner group was classified as a transnational criminal organization by the US administration, and Haftar cannot continue to cooperate with them openly. Such classification places Haftar, being a US citizen, under the US law.
Among the possibilities also mentioned for this step is Haftar's willingness to push his son, Al-Siddiq Haftar to the presidential elections if he is unable to run for any reason, and the activity through sports clubs in a neighboring country is an appropriate gateway to present him as a Libyan public figure, whose activity transcends the Libyan geography.
There is more than one reason to suspect the existence of political goals behind Haftar's son's move to buy the honorary presidency of the Al-Merrikh Club, such as the appearance of the officer Khairy al-Tamimi, director of Haftar's office, accompanying Haftar's son during his reception at Khartoum airport, which means that there is a link between Haftar's political project and the purchase of the honorary presidency to his son, as well as his meeting with Hemedti, Vice-President of the Sudanese Sovereignty Council, who provided Haftar with Sudanese military units that provided assistance to Haftar in his wars in the past years. Is it just a coincidence that the war broke out between the Sudanese army and Hemedti's militia two days after this meeting?
Dbeibah's approach to consolidate his government's relationship with the government of Niger, could be an additional reason for Haftar to build bridges with Sudan, and renew relations with a major wing of the Sudanese authority through the sports portal. All neighboring countries have an influence of varying degrees in Libya, and this calls for the normalization of relations with them, to ensure their support in any possible political shift, if the elections become a fait accompli due to international pressure.
Disclaimer:  The views and opinions expressed in this article are those of the writer, and do not necessarily reflect those of the Libya Observer