Two civilians killed, 10 injured in airstrikes by Haftar's forces on Tripoli suburbs
Update: The death toll has risen to 5; 13 wounded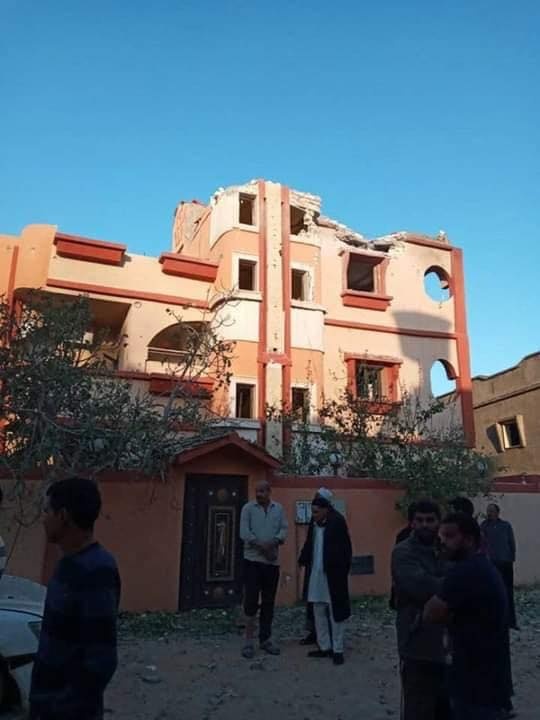 Foreign aircraft backing up Khalifa Haftar's forces have carried out airstrikes on civilian houses in Al-Sawani, killing two people and injuring ten others, Volcano of Rage Operation's media office said on Sunday.
The media office said among the civilian casualties, there are women and children and posted a video showing the destructive aftermath of the airstrike.
Haftar's warplanes also carried out airstrikes on Sirte Fodder Factory on Sunday, causing only material damage.
Also on Sunday, Haftar's forces carried out an attack on Sadiya frontline trying to advance on Al-Sawani and Krimiya frontlines in southern Tripoli, but were foiled by Libyan Army forces under the command of Presidential Council's government.
Sources from Volcano of Rage Operation said Sunday's attacks were the most violent in a long time as they were using over 60 military vehicles along with warplanes and drones as well as "Russian helicopters".
The sources added that Haftar's attacks had failed to achieve any advances on the ground and that his forces lost lots of fighters.