Dignity Operation denies cooperation with Presidential Council Deputy Minister of Interior
After two months of high tensions, Qaim denies any fallout with Haftar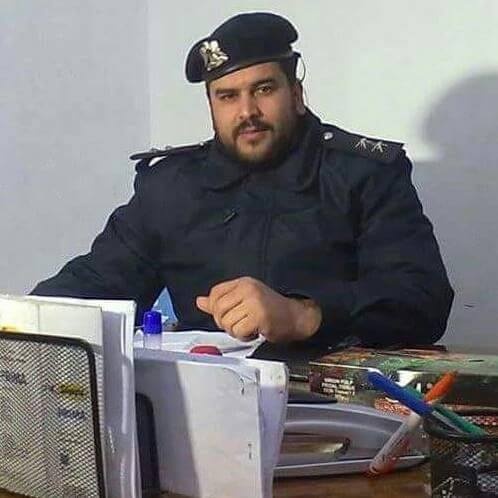 The newly appointed Deputy Minister of Interior of the Presidential Council government, Faraj Qaim, denied any disagreement with the so called General Command of Khalifa Haftar and his Dignity Operation, confirming that he still receives instructions from the Dignity Operations Room led by Abdul-Salam Al-Hassi.
In his first press conference since being appointed, Qaim added that he is cooperating with what he called the army and their units in Benghazi to initialize a security plan for the city.
He further added that he will work to support and equip security patrols throughout the country and reopen public administrations.
The new official highlighted the agreement made with President of the Presidential Council, Fayez Sarraj, to increase salaries of members of the police force by fifty percent as well as providing medical insurance for both them and their families.
Fayez Sarraj issued a decision late last August to appoint the Dignity Operation commander as Deputy Interior Minister, which was rejected by Khalifa Haftar, who referred to it as a violation of the country's sovereignty and creation of confusion on the scene.
It is worth noting that the city of Benghazi has witnessed several clashes and there has been a rise in tensions between Haftar`s personal forces and army units loyal to Qaim on a tribal level, ever since the appointment was announced.
The latest example of these tensions was a large armed battalion in convoy led by Khalid, a son of Khalifa Haftar, which traveled through the streets of Benghazi two days ago in a show of force, a move considered by many observers to be a clear provocation of Qaim and his loyalists, and an explicit statement from Haftar that he would not let go of Benghazi for the Presidential Council.
Meanwhile, Dignity Operation spokesperson Ahmed Al-Mismari denied coordination with the Presidential Council and its affiliates. Chief of Dignity Operations Room, AbdulSalam Al-Hassi, also refuted Faraj Qaim's claims that he receives instructions from the Operations Room, saying Qaim's force is not part of it.