Reports of agreement to halt Tripoli fighting and release of 444 Brigade's commander
The death toll of the clashes has reached 27 and more than 106 people wounded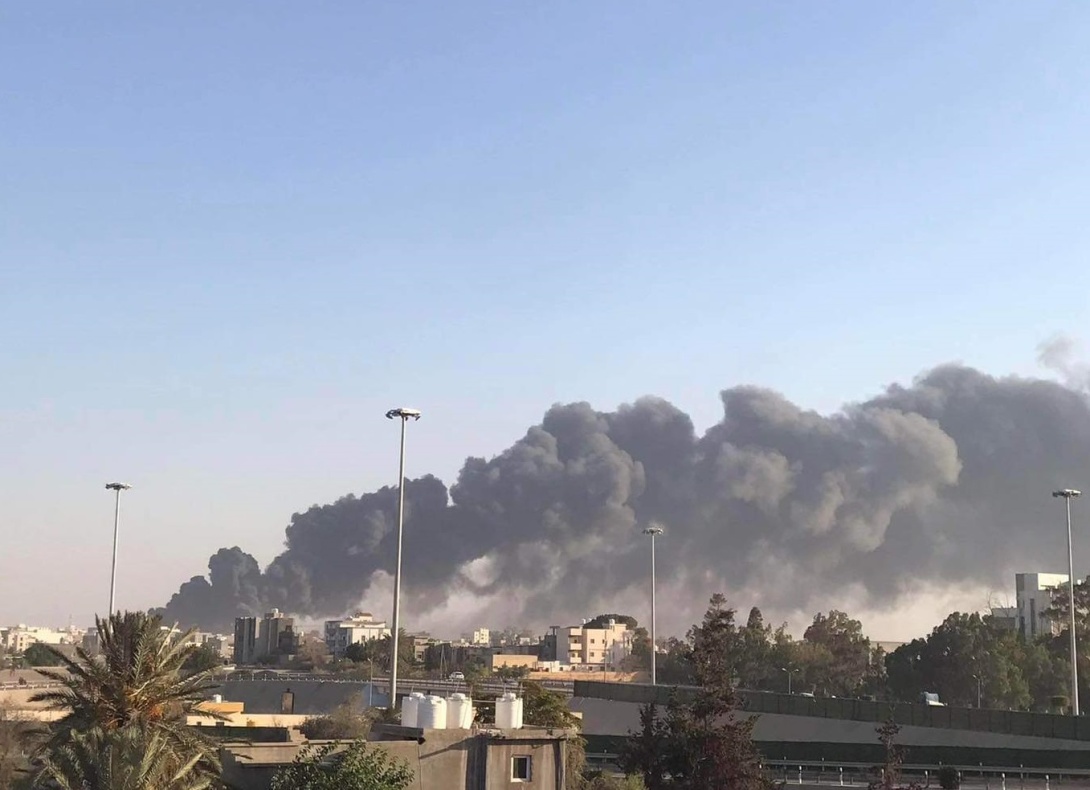 Identical sources confirmed that the mediations that were conducted by various official and local parties to stop the fighting between the Special Deterrence Force (SDF) and the 444 Brigade had been successful and that the two parties had agreed to stop the fighting as well as accepted the entry of a neutral force into the areas of fighting to resolve the conflict.
The sources said that intensive meetings were held since the morning by Prime Minister Abdul Hamid Dbeibah and his Interior Minister Emad Al-Trabelsi with elders from the Souk Al-Jumaa district in Tripoli for the purpose of reaching a solution that would satisfy all parties and lead to stopping the fighting that had been going on since Monday evening, causing deaths, injuries and widespread destruction in the city. 
According to the sources, the agreement asked the SDF hand over 444 Brigade's commander Mahmoud Hamza to the Stabilization Support Apparatus, which in turn would keep him in custody until an old case is settled for which he was wanted by the Public Prosecutor's Office.
The agreement says that with Hamza's release from the custody of the SDF, the 444 Brigade would stop fighting completely and return its members to its camps, provided that the process of securing points of contact was undertaken by a neutral force assigned by the Minister of Interior.
Despite the sources confirming the validity of the agreement and the cessation of all fighting, the sounds of artillery and shells continued to be heard in separate parts of Tripoli, and almost all residents of Tripoli could see smoke rising in the sky originating from areas south of Tripoli, where clashes started on Monday. 
Eyewitnesses confirmed from several areas relatively far from the locations that saw intense clashes that shelling targeted private and public properties, without specifying the number of casualties as a result of the indiscriminate shelling. 
Meanwhile, a source from the field medicine and support apparatus confirmed that at least 20 people were killed - from the fighting parties - with bodies lying in crossfire in places difficult to reach by the apparatus' teams. The source added that the number of injured people receiving treatment in clinics and field hospitals exceeded 75, and the number is expected to increase, pointing to the success of the apparatus' teams in evacuating 57 families on Monday night, and 24 other families Tuesday from the areas of clashes.